Premiere Meet and Greet Package ( M@G + Book)
$

74.99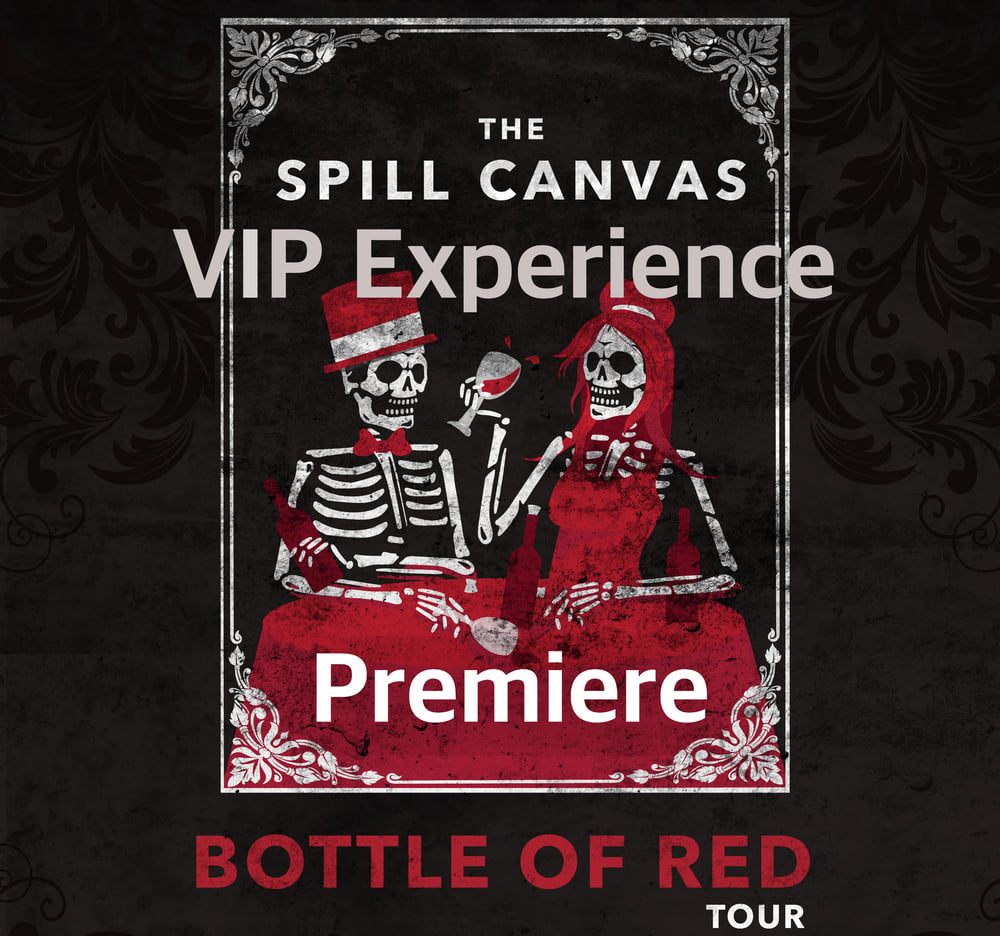 *****Show admission tickets sold separately*****
The Spill Canvas is back like you've never heard them before.
The "Bottle of Red" tour is your chance to hear your favorite Spill songs reimagined with added instrumentation. Including special guest performances on piano and violin. The meet and greet is your chance to come hang out with the guys before the show and gain access to exclusive experiences, merchandise, and prizes. The Premiere meet and greet package includes the following:
- A copy of Nick's book "Slack Jawed, Glossy-Eyed Ramblings" (premiere exclusive. a $20 savings off book list price)
- A reading and discussion from Nick's book. Gain even more insight, in person, to the stories behind the music.
- Extended Q&A with the band. From life, to the music, and everything in between. We encourage "putting it all on the table" and having a full conversation on any topic.
. - New music listening session. Listen to and discuss a song off of the upcoming brand new album to be released later this year. You will be the first to experience the future of Spill.
- Signed tour themed poster.
- Raffle entry to win an on stage picture with the band during the show.
- Raffle entry to win a signed acoustic guitar, decorated with artwork by the band.
- First access to the merch table with a 10% discount on all cloth items.
- VIP laminate.
- Pictures and signing session with the band.
*****Show admission tickets sold separately*****
More info at Thespillcanvas.net
(Event starts 1 hour before doors open. Simply show up with your ID and confirmation email and you will be good to go!)
Share